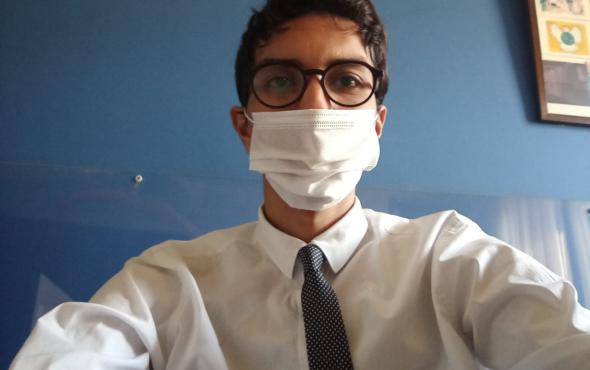 Making a career in Morocco
Rachid's life became precarious in Belgium after his studies. He then decided to return to Morocco to launch his professional career.
Rachid lived in France and Belgium to study. But once he graduated, his situation as an immigrant became irregular. He would have liked to continue his professional career in Belgium, but his precarious situation led him to try and build a future in Morocco, his home country. As he was still in France, Rachid wanted to launch the voluntary return process, but turned to the Belgian services for assistance due to the many administrative difficulties.
Awaiting his return
In July 2020, Rachid contacted the Fedasil return desk in Brussels. But it took some time to find him a seat on a flight to Morocco, a country that had closed its borders to all flights from Belgium during lockdown.
As he was homeless in Belgium, Rachid went back and forth to France, where he could stay with friends. But this situation caused him a great deal of stress because the borders could close at any time.
One positive factor for Rachid was that this time allowed him to better prepare for his return and his future plans in Morocco. Caritas Belgium met Rachid virtually on several occasions to help him in his job search and in setting up a professional activity.
Real estate consultancy
Rachid finally returned in September 2020, and has gone back to live with his family until he finds a job.
Rachid's goal is to start his own real estate consultancy business. But in the meantime, he had to get himself hired so he could get acquainted with the legislation in Morocco. With the help of Caritas International, he was able to find a paid internship in an accounting firm. His next goal is to quickly find a stable job.
Rachid is preparing his long-term plans while he waits. He has already started the administrative procedures and is asking his network for information on how best to do this. He is highly motivated but takes his time, which is all the more important as Covid-19 continues to impact the country's economic activity.
Source: Caritas International