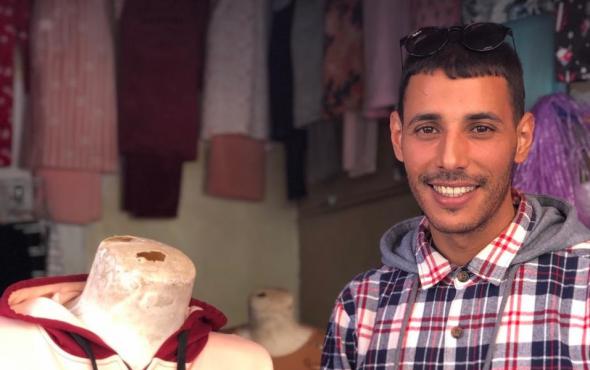 Vendor in the Marrakesh Souks
Hicham came to Belgium where he ended up with an illegal status. After a difficult period, he returned to Morocco with the support of the International Organization for Migration (IOM).
Hicham is a young man from Marrakesh in Morocco where he was selling clothes in the souks. He arrived in Belgium in 2017 on a tourist visa.
In Belgium, Hicham did not submit an asylum application and received help from his community. However, it did not take very long for him to start experiencing difficulties living as an illegal: he slept on the streets for a while and had health problems. After hearing about the death of his father, he decided to return to Morocco. To do so, he contacted the IOM.
Additional support
Hicham returned to Morocco about a year after arriving in Belgium. In Marrakesh, he was not alone: his family was there to welcome him.
Although he had not applied for asylum in Belgium, Fedasil offered Hicham support for reintegration into the country. The voluntary return programme provides additional support for people considered vulnerable. With this support, he was able to cover his first rental expenses for a unit in the Marrakesh souks so that he could sell clothes there.
A few months later, the IOM paid him a follow-up visit. Hicham still has his unit in the souks and is running his shop independently. But it quickly became obvious that his rental expenses were weighing heavily on his monthly income and that he was not getting by. Therefore, the IOM Morocco decided to grant him additional support so that he could buy more goods, ensuring him a greater margin to pay for his rent. With this support, the IOM wants to stabilise Hicham's situation.
Source: IOM