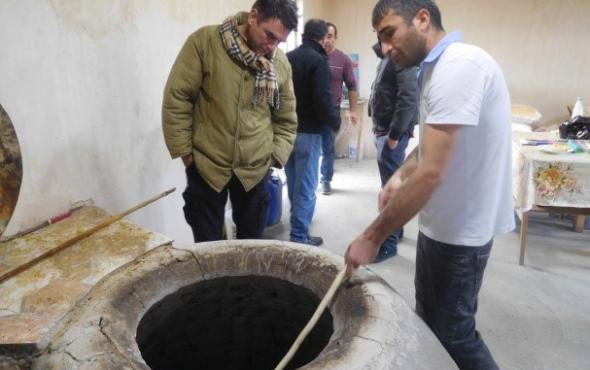 Opening of a bakery
After having gone to Germany and Belgium, Irakli returned to his family in Georgia, where he opened a bakery with his mother.
In 2016, Irakli left Georgia for Germany, where he stayed a little more than a year. He then came to Belgium where, after some time in a precarious situation, he asked for a voluntary return at the Fedasil desk of Brussels. His family had stayed in Georgia and he needed to reunite with his wife and children.
While waiting for his departure, Irakli was received in the reception centre of "Petit-Château". Since he had not applied for asylum in Belgium, he did not have access to the reintegration programme. An exception request was however addressed and he could receive reintegration support for a professional project.
110 breads a day
In order to carry out his reintegration project, Irakli was counselled and guided by Caritas International. His decision was to open a small bakery with his mother.
The bakery of Irakli and his mother is located in their village, next to a main street with a lot of pedestrian traffic. Therefore, they have enough customers. A third person is also working full time with them.
During the last visit of Caritas International, Irakli explained that he was selling 110 breads a day, which provides him with a daily income of 20 euros. The breads are baked in the Georgian fashion, in a large round oven called "tone".
Travelling companion
Irakli is very positive about his return: after such a stay in Europe, it was not easy to go back home but his family and friends were there to help him rebuild his life.
During his stay in Belgium, Irakli had met another Georgian who also returned to Georgia at the same time. After their return, and since they were not living far from each other, they stayed in contact and became good friends.
Source: Caritas International