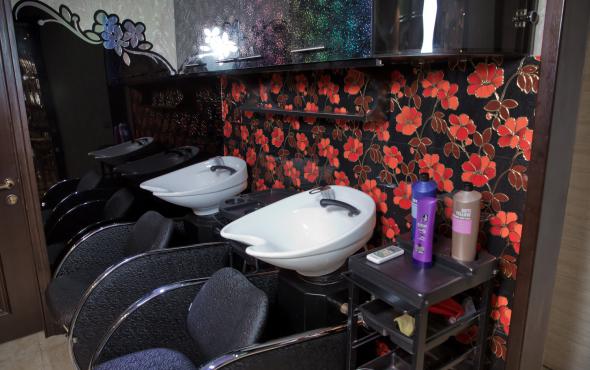 Becoming a hairdresser during the crisis
Independent, Luiza is determined to realise her plans despite the COVID-19 crisis. Discover the story of Luiza and her three children, who returned to Chechnya.
Luiza and her three children spent five years in Belgium. Her attempts to obtain a fixed residence permit were unsuccessful and she finally considered voluntary return. She prepared for her return with an IOM Belgium adviser in the Fedasil centre in Jodoigne, where she was staying at that time. Her main concern was to earn a living and provide a good education for her children.
Catching up with school
Luiza returned to Chechnya with her three children in 2019. The most realistic option for her was to move back into the family home while maintaining a degree of independence. So she decided to use the reintegration assistance to build a small, somewhat secluded annex where she and her children could live independently.
After so many years in Belgium, it was not easy for her children, aged 6 to 9, to return to school in Russian. Thanks to advisers from the IOM office in Moscow, a tutor was hired for remedial Russian language courses during the holidays.
Lockdown
For Luiza, it was important to gain financial independence. On the advice of IOM, she took entrepreneurship training, followed by training in a hair salon funded by the Job Placement Programme. After successfully learning the basics of the profession in just a few weeks, she was hired as a freelance hairdresser in the same salon.
Unfortunately for Luiza, the Russian state decreed a general lockdown when she had only been working for a month. After not being able to work for several weeks, the owner of the salon announced that they were moving. Luiza is now looking for a new place to rent to practise her profession and is also thinking about furthering her training. Determined and still advised by IOM, she wants to be successful despite the difficulties imposed by the COVID-19.
Source: IOM